Buy Dubai Penthouses with Bitcoin Cryptocurrency
If you are willing to invest in buying Dubai penthouses with bitcoin, here's an excellent life-changing opportunity. Now buying penthouses with cryptocurrency is very easy. We aimed at simplifying the transaction, legal, and security components of using cryptocurrency to buy or sell real estate in Dubai. The penthouses for sale in Dubai are available in different sizes and arrangements. One can choose from a 1 bedroom penthouse (also known as loft) up to a 6 bedroom penthouse for sale in Dubai. In ultra-luxury properties, meantime, offer up to 10 bedroom penthouse for sale in Dubai. These properties, however, are unique and selectively sold. One common feature of a penthouse for sale in Dubai is its panoramic balcony which allows residents to enjoy unobstructed views of the community and the nearby places.
Dubai Marina is a top-of-mind location when it comes to luxury residences. Owning a penthouse for sale in Dubai Marina allows you to enjoy a world-class marina lifestyle with access to exciting shopping, dining and entertainment options. Stroll by the marina and find the finest selection of restaurants, cafes and bars within the area. There are also shops, spas and salons for leisure time and pampering.
How to Buy Dubai Penthouses with Bitcoin Cryptocurrency
Penthouses for sale in Dubai with bitcoin cryptocurrency is not an option to overlook. Start your next property venture with CryptoForRealty today and you will know the numerous benefits of buying and selling real estate in Dubai with crypto currency. Penthouses for sale in Dubai come in all arrangements and sizes. They range from one bedroom loft to a ten bedroom mega unit equipped with all the luxury features. Therefore, if you desire to be a part of an opulent and luxurious lifestyle in Dubai, then do invest in its beautiful and state-of the art penthouses.
Dubai Marina and Palm Jumeirah are the front runners in the list of some exotic penthouses. Visit our website for details in this regard.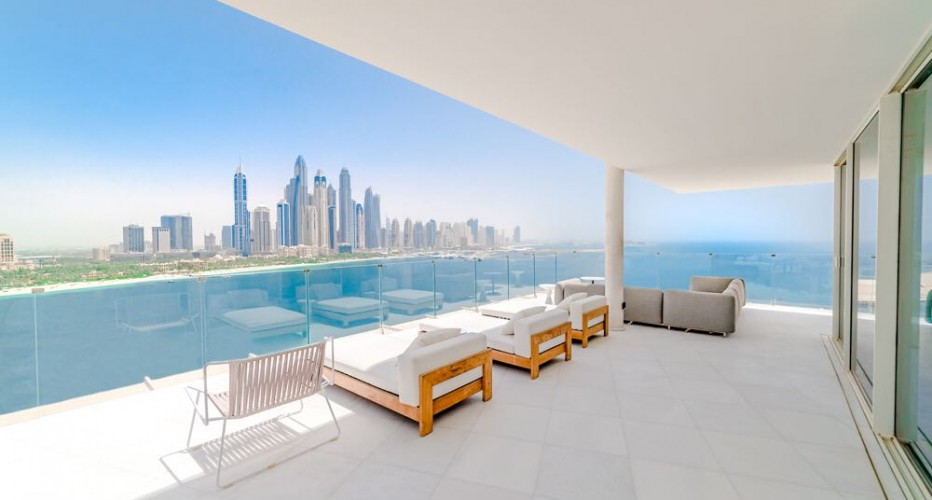 Penthouse Apartments: Fact File
A penthouse is an apartment or a unit on the highest floor of an apartment building, condominium or a hotel. In simple words, it is an apartment which comes with the benefits of a regular house like size and design. It ranges from a studio apartment to a ten-bedroom penthouse. Penthouses distinguish themselves by coming equipped with most luxurious amenities. Also, being at the top of the building sets a totally different standard in terms of premium location.
Therefore, a penthouse in Dubai is nothing less than living in a dreamland.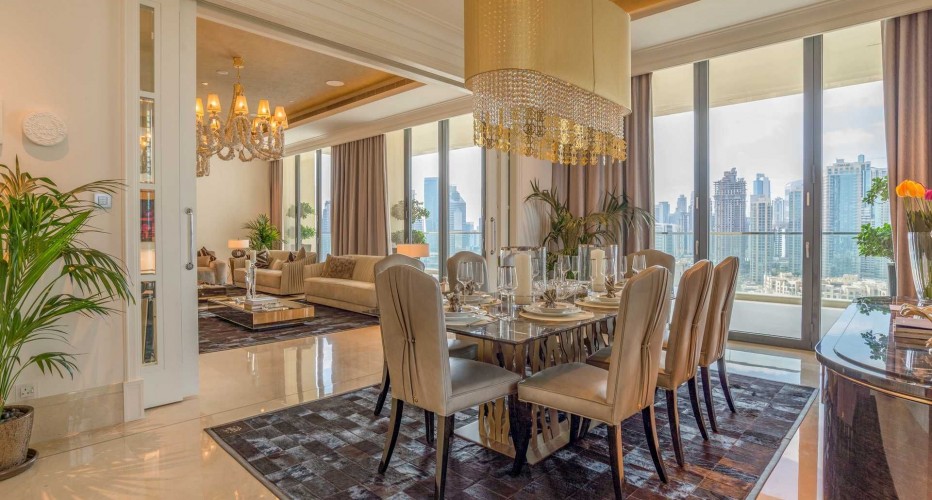 How to Buy a Dubai Penthouse with Cryptocurrency
The new millennial has promises a world of endless possibilities and buying a Dubai penthouse with crypto currency is one of them. The digital element is completely engrained in our lives when we see the possibility of buying and selling real estate with a digital asset. This means that the liquid money will soon be taken over by crypto currency and its acceptance in real estate's domain is a clear evidence for that. Therefore, buying a Dubai penthouse with bitcoin or any other crypto currency is very easy nowadays.
We at CryptoForRealty pride ourselves with coming up with crypto-processes that are simplified and clear. We save you from the burden of extra paperwork and checking legal aspects of buying and selling property in Dubai. Our three-tier model guarantees a swift and safe transfer of property in your name.
Here's a snapshot of how it works:
Select: Select the property you want to buy.
Transfer: Transfer your digital currency into complete payment.
Own: Our team facilitates a quick transfer of properties under your name so that you can enjoy its ownership without any delays.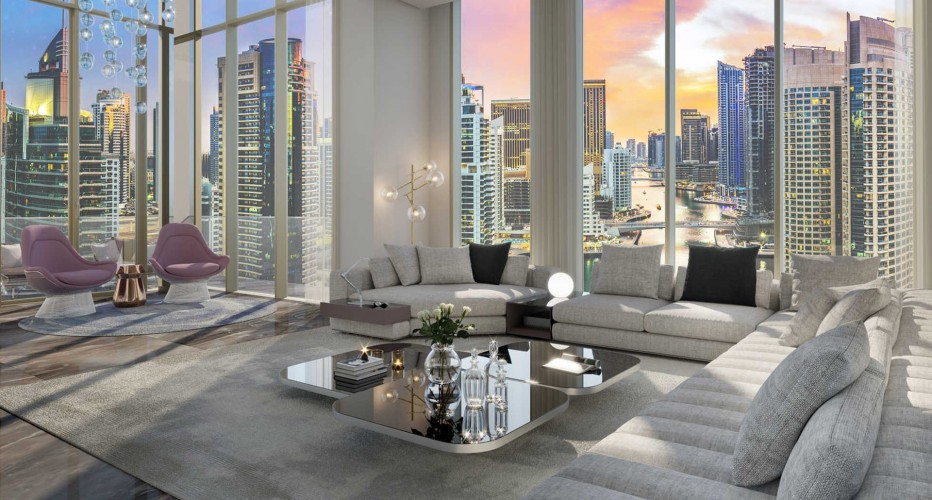 Why's of buying a penthouse in Dubai with Cryptocurrency
Following is a list of some major advantages that answer all your Why's of buying a penthouse in Dubai with cryptocurrency.
1- Promise of a Luxurious lifestyle
Penthouses in Dubai stand a class part when it comes to delivering a high-end luxurious lifestyle to its residents. This extraordinary rooftop unit gives you the perks of beautiful designs, modern amenities and breathtaking views of the Gulf waters. So if you want all these exclusive options at hand then do not hesitate in investing in a penthouse apartment in Dubai.
Get in touch with one of our team members and get essential guidance in terms of buying and selling real estate in Dubai with bitcoin.
2- Protection from Market's volatility
CryptoForRealty makes it a point to guard our clients against market's high fluctuations and ever-changing trends. Buying a penthouse in Dubai with bitcoin or any other crypto currency is a lot easier as the Crypto-system guarantees the asset protection of the buyer and seller.
At CryptoForRealty, we ensure asset protection of our clients by turning crypto currency into fiat money instantly. This allows the amount's security from the market's liquidity because fiat money is not backed by commodities such as gold and silver. Therefore, the transaction process remains safe and unharmed by the market's continually changing trends.
3- Immediate settlement
Crypto currency's factor of immediate transfer of property under the owner is what distinguishes it from the traditional mode of payment. Buying a Dubai penthouse with bitcoin or any other crypto currency is a speedy process as it cancels out the interference of any middle man or other entities for that matter. It becomes easy for both the buyer and seller to undergo quick settlements and attain instant ownership of the property/land.
4- Low cost on Transactional process
Another big advantage of buying your next penthouse in Dubai with crypto currency is that it offers low costs on your property in the form of taxes and other extra charges. The fees that you typically have to pay through credit or a debit card will not be that much or in most of the cases, will not be required at all.
Cryptoforrealty comes with the most cost effective plan of pricing when it comes to buying and selling real estate in Dubai with Bitcoin or any other digital currency. Get in touch with our team member today and be a one step away from buying your dream property in Dubai.
5- Modest Trading
Crypto currency system allows you to simply buy and sell bitcoins from its digital exchanges and saves you from the hassles of getting a license, certificate or consultancy of a broker. Therefore, it introduces you to the new trend of clean and forthright trading.
Therefore, start your next property venture with us and buy your dream penthouse for sale in Dubai with cryptocurrency today.