New Preferences on Dubai Property Market after COVID-19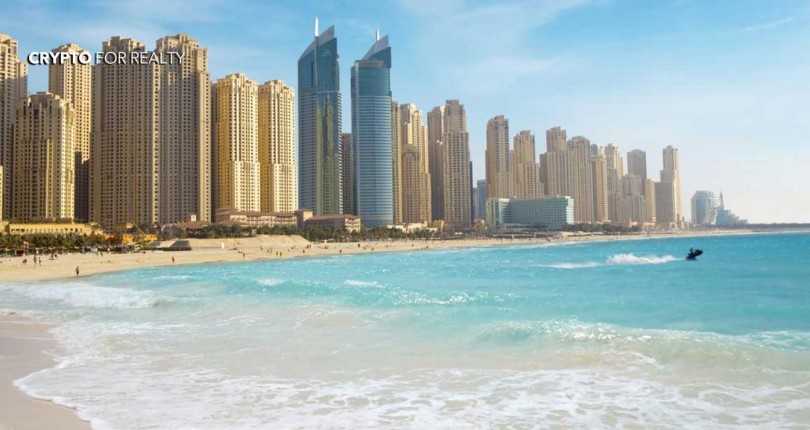 Post COVID-19 era is still unpredictable but it has surely set some new preferences on Dubai property market. Dubai's property market COVID-19 surprisingly shows a renewed boost in the form of stabilized economy, a new visa policy for expatriates, and Dubai expo-induced growth in all the sectors.
The latest article from Arabian Business states that the new Emirati nationality legislation demonstrates a "promise of permanence" to expats and this could "lure" talented and qualified British professionals to consider UAE as their long-term home. It concludes that the pouring in of talent from around the world will surely boost the UAE's and Dubai's property market in specific.
Nonetheless, there are new trends and preferences to see in Dubai's property market after COVID-19.
Where social distancing and keeping a mask on are the new normal, Dubai's property market has shifted to a new model, and here are some of its key points:
New Preferences on Dubai Property Market after COVID-19- trends to follow
1. Preference over fully Developed Communities
The corona outbreak's biggest lesson is to maintain social distance and that trend is seeable in Dubai's property market today. Buyers and renters are opting for places or development communities that come equipped with all the modern and urban amenities. The reason they want an All-in-one residency is that it will prevent them from going to crowded places. Therefore, people at present times, want a residential community that has a perfect blend of commercial, educational, and entertainment facilities.
2. Safety and Sanitation
Safety and sanitation are definitely the core elements to analyze in terms of new preferences on Dubai's property market. The lockdown also taught the world to maintain personal hygiene along with practicing social distance. Therefore, health safety and sanitation are the two new trends to follow in this post-Corona era. The residential developments are structured in a way that ensures health safety and allows the residents to stay clean through sanitizing regularly. The design of the structure tends to include smart city solutions that pave the way to living the best contemporary lifestyle.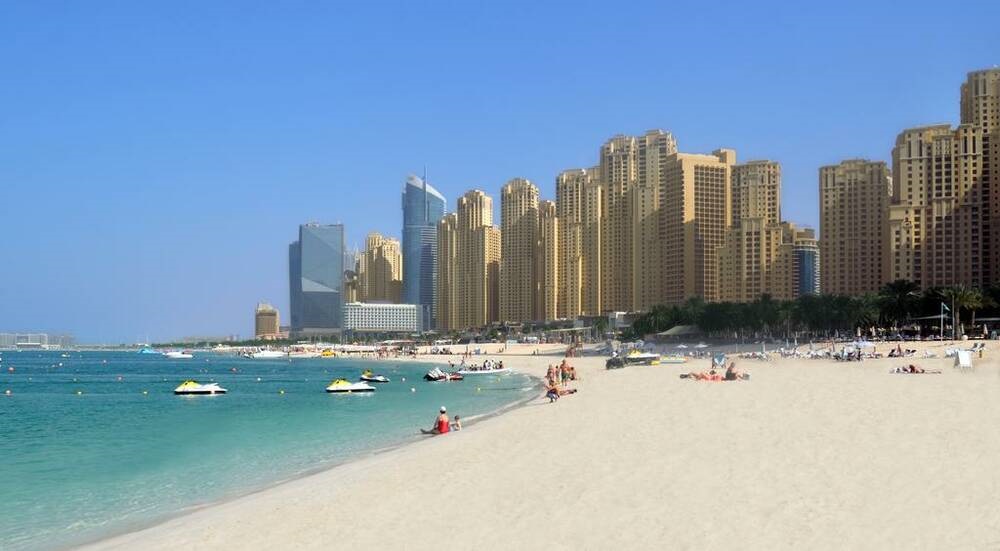 3. Incorporation of Smart City Model in Developments
The most futuristic approach in Dubai's property market and The UAE's property market overall is the incorporation 'Smart City model" in the developments'' structures and designs. A smart City Model represents a community that has an average technology size and is interconnected, sustainable and secure. This means that the use of cutting-edge technology in information and communication systems is found in solving urban development problems.
For instance, many residential developments in Dubai use The Smart transportation model to control traffic congestion. The high-tech IT and communication system allows the authorities to keep a smooth run of the traffic in the city. Many other Smart city models cater to solving different urban problems. Thus, the residential developments are finding a need to include smart city solutions in their structure and design so that they can promise healthy and sustainable living to their residents.
4. Focus on Lower Density Areas
Another new preference for Dubai's property market is the shift towards lower-density areas. It is a known fact today that densely populated areas pose a threat to Coronavirus. Therefore, investors, buyers, and tenants alike are looking for properties that are situated on the outskirts of the City or located at a sufficient distance from areas of dense population.
On following this new property trend, the developers and others alike in the market are inclined towards building complexes that hold a strategic location to guarantee all-time safety and security. In other words, everyone wants a fully developed community that can maintain its social distance from the city's crowded hubs.
5. Reconditioning of Home Space(s)
The most common but new property trend in Dubai's real estate market is the refurbishment of apartments and home spaces. The remote work culture is gaining popularity on a global scale these days so people want a space that is a one-stop-shop for everything. Residents in today's age are finding new ways to incorporate their daily life solutions in their home space to make it a single Mega-operating unit.
For instance, people are trying to integrate their exercise space, workspace, and recreational spots in their home spaces. Furthermore, the need for soundproof walls is also exceeding as the "work from home culture' demands that. Therefore, buyers and renters today, look for an apartment or a home that already has these solutions.
6. The Ventilation Clause
The preference for well-ventilated and airy office spaces is on the rise after Corona lockdowns. According to CBRE which is the world's biggest real estate firm, "buildings are currently required to comply with a minimum of 20% fresh air intake." Other developers and builders might choose to exceed this number. The Post-corona world needs to be more in sync with the natural elements to prevent further damage to the planet and the human race. Keeping this in mind, the urban developments and infrastructures are on the road to induce sustainable elements in their processes.
A well-aired room will prevent different health hazards, keep the oxygen quotient at its maximum, and will keep the materialistic matter a high endurance. This need is mostly seen for the office spaces because it is shared by more than one person. A room that provides sufficient ventilation will prove to be the best for its occupants and building components alike. So for a new preference on Dubai's property market, the ventilation clause is a good add-on to the list.
7. A Rise in Co-working Spaces
The last on the list of new preferences on Dubai's property market is the rise in co-working spaces in the Post-corona world. According to Zawya, flexible office spaces in Dubai tripled from 50,000 square meters to 160,000 square meters. The reason is that people get rid of paying huge commercial expenditures of independent office units and spaces. A co-working space defines the next generation of work and office culture alike. It allows you to share ideas, concepts, team efforts, and information along with the benefit of shared space.
Therefore, the occurrence of these new trends in Dubai's property market after COVID-19 is promising in nature and will deliver positive yet sustainable results for all.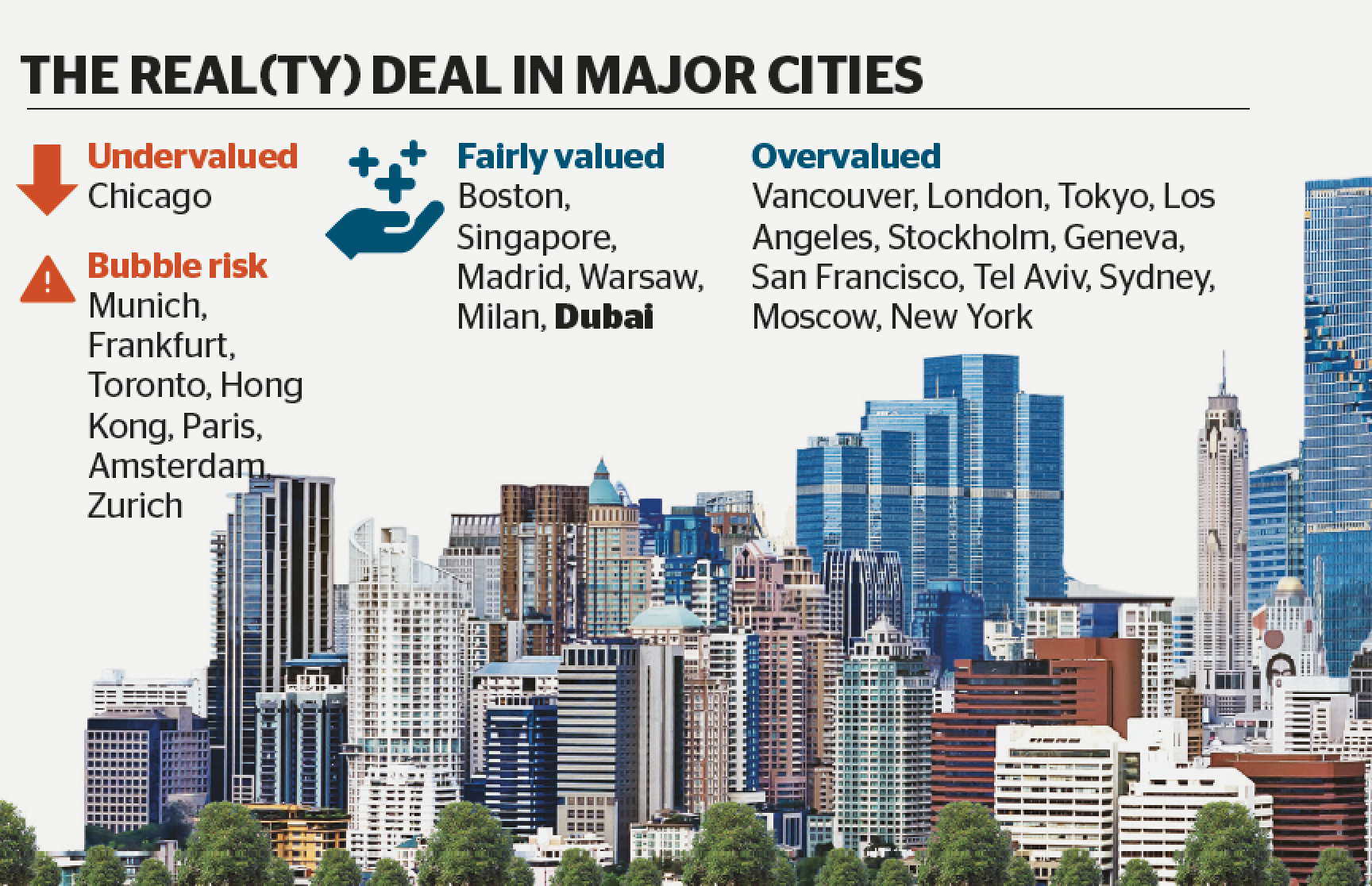 How you can invest your Bitcoin in Dubai Real Estate
At CryptoForRealty, we make client satisfaction our ultimate mission. Our team is ready to help them and guide them at every stage in this regard. We work tirelessly to deliver the best experience in property dealing and property management in Dubai so this step is just one of the many efforts we undertake to make our client's tasks easy.
Invest in real estate with cryptocurrency. You can buy Dubai property with Bitcoin, Ethereum, Xrp and other cryptocurrency. Our company consists of professionals with over 30 years of experience. We provide our clients with a full range of quality services including property management, asset management, investment consulting, and housing sale or lease. We cover residential, commercial, and leasing assets. Let's maximize your return on investment together!