How to Choose the Ideal Home for Your Family in Dubai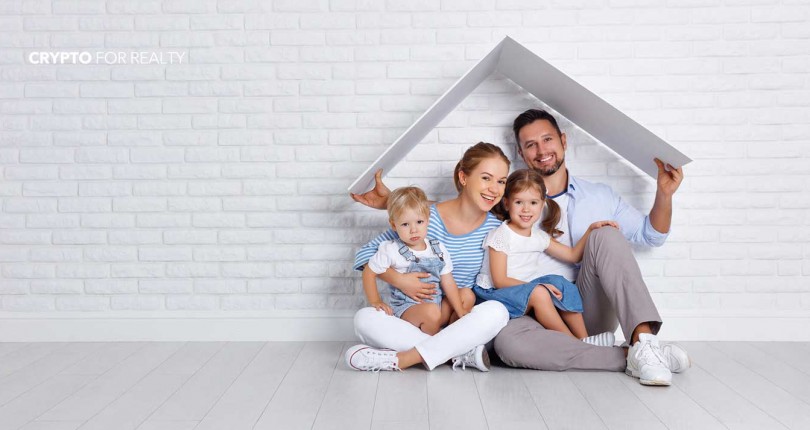 Home search is an exciting and demanding business. The home search process has many characteristics that constitute several considerations to choose before finding a home that is suitable for your family. Here we must mention that now you can buy real estate with bitcoin in Dubai.
First, there are several questions to consider for each home for sale in Dubai you visit before making a final decision. Second, before making an appointment with a Real Estate Company Dubai, think about where you would like to live and what type of home you would prefer. The answers to these two will narrow you down to a specific area and an agent to work with.
Finally, the realtor offers you many house alternatives. This is where you finish your education and decide if you want to live near a mall, your business, or your children's school. The above is only a simplified version of the process of locating a house. There are a few factors to examine before arriving at the final answers:
Type of Residence
The kind of home you wish to live in is determined by several factors. These considerations include the size of your family, your desire for privacy, your income level, and your ability to handle maintenance and repair expenditures. Your real estate agent will offer you a variety of home alternatives, including the following.
A Single-family Home
Maximum privacy, larger room, more repair and maintenance expenditures, and higher purchase or rental costs are all features of a family unit. If you have a big family, a high-income level, and can afford the regular maintenance and repair costs, a single-family home is a good choice. You'll also want to be sure you can afford a large down payment on a home. This will help you save money on your monthly housing bills. However, if you want to take advantage of the high degree of protection it provides, you'll need to go further into your pockets.
Terraced Home
In comparison to a single-family home, a townhouse offers less privacy, lower expenses, and less stress about maintenance and external repairs. Townhouses also feature common walls, lawns, and other facilities. As a result, the expenditures of this equipment are frequently covered by the owner or the property management company Dubai in charge. If you're a young couple or saving enough to buy a family home in the future, townhouses are a wonderful alternative.
Apartment or Condominiums
Condominiums and apartments are clusters of residential units with common facilities. With common stairwells, terraces, pools, sky patios, internet, lawns, parking lots, and other amenities, you will have little privacy and living space. You will, however, pay less for routine maintenance and repairs and will have access to extra facilities such as a gym and a swimming pool. If you're looking for a condo, choosing from authorized condominiums is a smart idea. If you're a veteran searching for a low-cost location to live with your family, they might be a fantastic alternative.
Affordability
The dedicated endeavor to find a home for your family comes with a significant upfront financial investment as well as a variety of ongoing financial commitments. Budgeting before you start looking for a house for your family might help reduce the financial strain of the process. It is critical to choose a range rather than a specific amount when setting the budget. Make sure you stick to your budget from the start. While it's hard to stay within your budget, don't go beyond, since it will stress you out and interfere with your home's future financial goals. Make sure the house you pick is within your budget.
Make sure you don't select a type of housing that you and your family can afford. If you don't make use of your home, it's not worth the worry and anguish. Remember that even if you don't live in an ideal home right now, you may still strive toward the home of your dreams in the future. If you work hard, save money each month, and strive to live as frugally as possible, you can achieve this objective. That isn't to say you shouldn't go out to eat or take a vacation. It is critical to take time to appreciate family life.
Ideal for Your Family
Many variables must be examined while determining whether or not a home is suitable for a family job. Safety, accessibility, size, and closeness to facilities are all factors to consider while evaluating a home's appropriateness for work. In addition, evaluate your family's health fitness in terms of structural stability, moisture, lighting, heating, insulation, ventilation, and physical fitness criteria. In terms of eligibility, the House assigns a score to each of your selections based on factors such as:
How pleasant is the work and living space for the entire family? The house should be large enough for your family to grow and thrive for a long time without having to relocate.
Is it simple for your friends and relatives to get into your house? On such a measure of how far your friends can travel to see you, rank all of your alternatives.
How affordable are the schools, shops, amusement parks, grocery stores, restaurants, and other amenities in the area? You don't have to travel far to get necessities for everyday usage.
Conclusion
Be careful to analyze your house choice for resale, architectural style, condition of the property, and other factors in addition to the home search recommendations listed above. Whether you're purchasing your first house or your tenth, the basics remain the same. A big, inexpensive house in a fantastic location with all the facilities you need will make you and your family the happiest. Keep in mind that your housing requirements will evolve. So, in the future, be ready to expect new life objectives and aspirations for your family.