How do Bitcoin Credit and Debit Cards work? The Complete Guide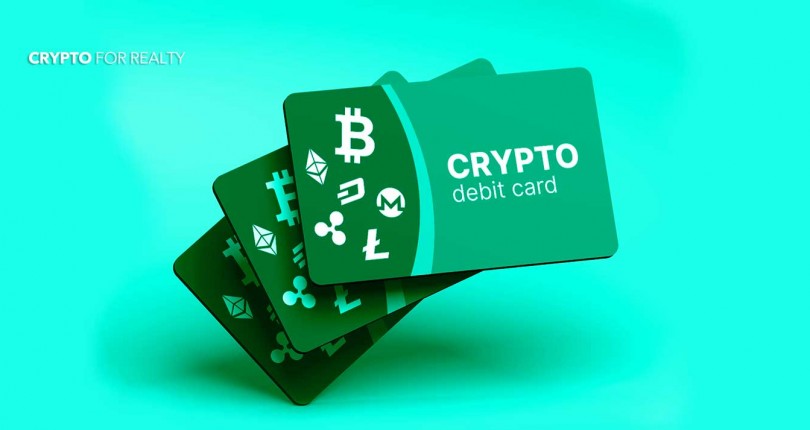 Our blogs at CryptoForRealty largely discuss the use, effect and overall benefits of buying real estate with cryptocurrency and the discussing the relationship of cryptocurrency with real estate in depth. Therefore today, this blog will put light on how Bitcoin credit and debit card work. It seems familiar because Bitcoin has adapted some characteristics of traditional financial sector like credit and debit cards, and therefore, comes with its own set of characteristics too.
Bitcoin credit and Debit cards prove quite helpful if one has to use bitcoin for daily or routinely transactions. All one has to do is swipe this card like other contemporary and traditional cards and use the bitcoins that are stored in the wallet. But how this whole operation works? Let us see.
How do Bitcoin Credit and Debit Cards work?
Bitcoin Credit Cards
Bitcoin Credit cards work the same way as the normal credit cards only with the exception of the Bitcoin-Touch. Unlike familiar rewards-credit cards, bitcoin credit card will offer bitcoin rewards for credit cards purchases.
1. BlockFi
BlockFi is a cryptocurrency platform that has come up with the first ever Bitcoin credit card among the lot. It pays 1.5% cash back on purchases and converts it into Bitcoin. The card offers a signup bonus of $250 if the customer fulfills the condition of spending $3000 in the first three months. It comes with the annual fee of $200.
To become a BlockFi customer, all one has to do is sign up for a BlockFi interest account and complete his profile. Once you are approved, make your first deposit and sign up for Bitcoin rewards Credit cards.
2. Gemini
Gemini is the second entrant in this in-depth list of how bitcoin credit and debit cards work. As a rule, Gemini cardholders earn up to 3 percent of bitcoin or another cryptocurrency on every purchase. There is no exchange or annual fee in this regard and rewards are sent to your digital wallet easily.
In January 2021, Gemini also took over another crypto platform named fintech Blockrize so from then on, Gemini card will be incorporating rewards from Blockrize program also. It follows the same procedure of signing up for the interest account and waiting for the rewards in the end. With its ability to provide more varieties in rewards and compensation, Gemini card is also termed as one of the best with respect to buying real estate with bitcoin.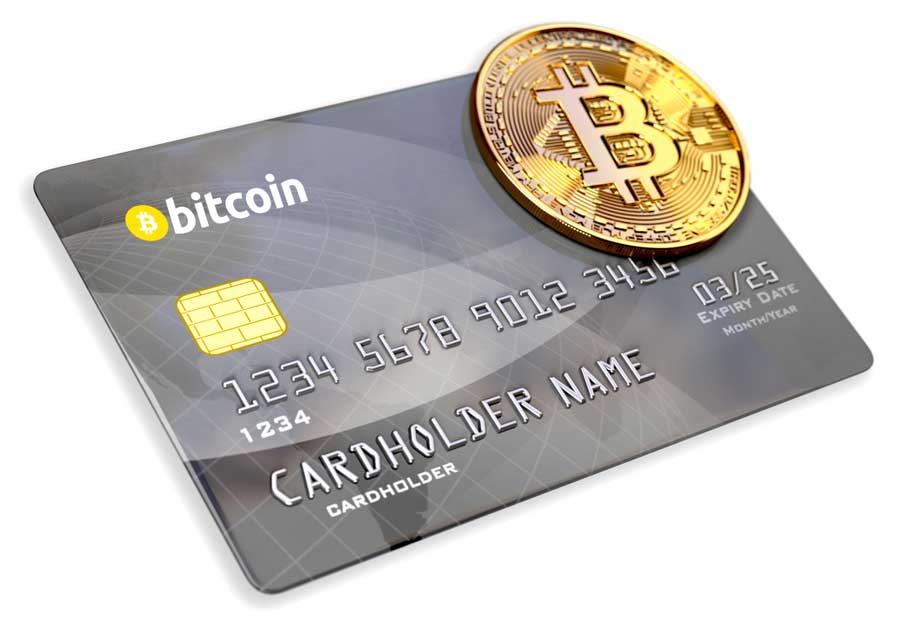 Bitcoin Debit Cards
1. Coinbase
Coinbase is the most famous cryptocurrency platform that dispenses a range of best crypto wallets and debit cards in this regard. It dispenses a VISA debit card and sends your cryptocurrency within minutes along with having the add-on of being used worldwide. It also provides an option to choose from a range of cryptocurrencies and the wallets that support them respectively. The process is easy as it requires the person to download the app on his/her mobile phone and register for the card. Once you receive it, you can start making purchases with it.
2. Fold
The Fold VISA card is probably the best bitcoin debit card in this in-depth list of how bitcoin credit and debit cards work. It offers a $50 bitcoin deposit bonus along with 5 percent amazon rewards and 10 percent high yield rewards. Furthermore it comes with a range of new policies that are focused on promoting the savings on your account. The whole procedure to get the card is user-friendly and highly interactive. Just visit the website and you will know why Fold is the best of bitcoin reward cards and why crypto enthusiasts consider it golden in terms of buying real estate with cryptocurrency.
3. Bitpay
Bitpay is the first ever bitcoin payment service provider platform which offers a wide range of digital wallets, Bitpay cards and other streamlined systems of payment regarding cryptocurrency. It offers a range of bitcoin rewards on different purchases and transactions along with other bonuses. Recently, it partnered up with Matercard so its value has been raised altogether. Being the oldest one in the lot, it is perfect to use in large transactions like buying real estate with bitcoin. It comes with updated security and safety protocols for buyers and therefore, is a reliable option to make daily purchases with.
In generality, Bitcoin debit cards follow two easy steps. Firstly, they require you to open up a Bitcoin wallet. Secondly, they require you to connect the debit card with your bitcoin wallet and afterwards, you can use the debit card anywhere that uses a standard bank debit card. Bitcoin credit and debit cards are backed and supported by a major processing network of blockchain which ensures the security of the assets, zero fraud-ability, timely payments and transactions and complete information of the transactions. There might be some fees associated with it but bitcoin debit cards of today charge a nominal fee on or its services.
 Are Bitcoin credit and debit cards good to purchase real estate in Dubai?
Bitcoins or any other cryptocurrency is ideal for purchasing real estate because it brings a lot of benefits than buying real estate with traditional money. As we all know, when the bitcoin is transferred as a payment, it is not controlled by any person or company but instead through a decentralized blockchain network that keeps a record of all bitcoin transactions and enables the persons involved to directly access and verify them.
Furthermore, cryptocurrency uses a digital wallet for its storage and therefore, comes with a unique ID that is send by crypto exchange platforms to enable payments and transactions. This procedure ensures security of the assets and brings in transparency for both the buyers and sellers. Therefore, analysts conclude that Bitcoin credit and debit cards are good to buy real estate with.