5 Cities where you can Buy Villa with Bitcoin Cryptocurrency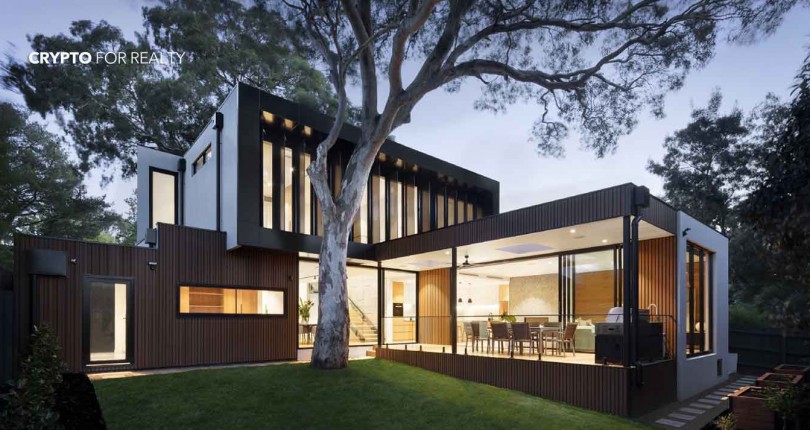 Digital currency is becoming an important and inescapable reality and necessity in today's developing world. People like to invest in digital currency. And when needed, they want to use the invested digital currency for different needs. Given the key points outlined, it is impossible to deny the importance and necessity of digital currency. Who knew that you could buy a villa with bitcoin in some cities across the world? This fact will be explored in further detail in this blog.
As a popular cryptocurrency and a global payment mechanism, Bitcoin may now be used to purchase nearly anything. Although some may wonder if it is possible to buy property with bitcoin. It's true, but you can't buy a home anywhere on the entire planet. To date, there are a number of cities throughout the world where it is legal to purchase real estate. I have found these top five cities in the world where you can buy a home with bitcoin. So let's move on.
1. Dubai, United Arab Emirates
Dubai is one of the most popular places where you may buy real estate with Bitcoin, but there are many more. The city has apartments for rent. For sale are a variety of villas and cottages that may be readily purchased with bitcoins. It's now possible to buy a property in Dubai for a very low price with Bitcoins. Amazing Home Buying Laws and A Variety of Benefits in This Middle Eastern Paradise! Decide whether or not to convert your bitcoins into a magnificent piece of real estate. Dubai is without a doubt the nicest place to visit!
2. New York
You can own a property in the city that never sleeps if you use Bitcoin. It's no secret that New York has a wide range of real estate options. Now that you know where to look for your ideal property in New York, you may purchase it using cryptocurrencies. There are already flats and mansions that can be purchased for Bitcoin in New York City because the city is recognized for its entrepreneurial spirit and willingness to take chances.
3. Miami, Florida
Miami, Florida's real estate market included bitcoin for several years. Although the cryptocurrency was formally introduced in 2009, real estate agents, buyers, and investors were instantly interested in the new currency. Bitcoin real estate company began after a Miami guy became renowned on the news for selling his Coral Gables home for more than $ 6 million (or roughly 1,600 BTC).
As the real estate agents would have it. For Bitcoin, South Florida is a wonderful place to be. There is a lot of interest in Bitcoin offerings in this sector. Many more properties are now available to buyers and investors across the globe as a result of using this new sort of money.
4. Lake Tahoe, California
It's no secret that Lake Tahoe is a Bitcoin hotspot. Purchasing a house in Lake Tahoe is simple. Even 1.4 hectares of land in this city were purchased using Bitcoin. About $1.6 million was spent on this property's purchase price. Weirdly, it turns out that this transaction was the largest Bitcoin transaction in 2013. Sold in this way, the digital currency has the potential to change the industry. In the real estate industry, this idea opened the door for future negotiations.
5. Bali, Indonesia
Buying real estate with bitcoin in Bali, Indonesia is another option. As it turns out, this island in Indonesia is one of the first areas where a popular cryptocurrency is accepted for real estate transactions. An unknown buyer purchased a property in Bali for more than 800 bitcoins. Approximately $500,000 was paid for this property when it was purchased. Commercial and industrial real estate is yet to be developed on this Asian island, even though real estate agents and buyers are happy with the use of Bitcoin.