UAE Citizenship By Investment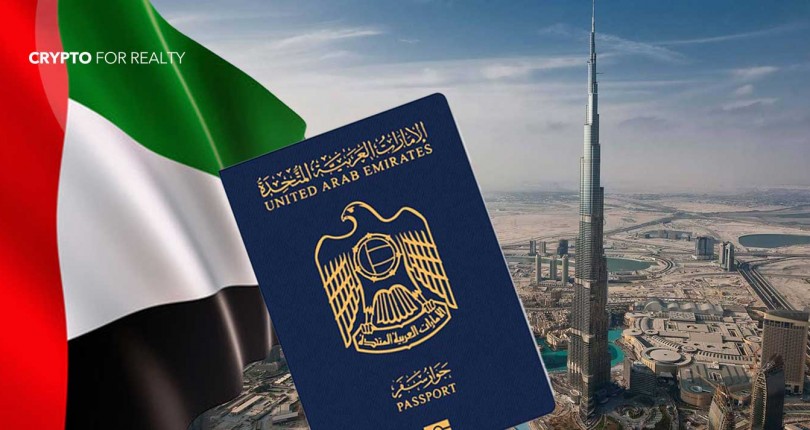 To stay up with the shifting global economic trend, the United Arab Emirates (UAE) has made considerable adjustments to its rules and regulations. To keep up with shifting demand, the UAE has adjusted accordingly; this has aided the country greatly, as the UAE is not only home to some of the top shopping malls in the world, but it is also a popular tourism destination. To keep up with the changing trend, the UAE recently announced that foreigners will be able to apply for UAE Citizenship for the first time, a first for the Gulf state. This decision was taken because the UAE economy has evolved from an oil-rich state to one that relies on expats, whose stay is usually contingent on a work visa. The UAE government's WAM news agency revealed the modifications, that are:
Under certain conditions, the UAE has passed modifications that allow investors, professionals, extraordinary talents, and their families to get Emirati citizenship and passports. The goal of this step is to recognize the UAE's talents and skills, as well as to attract the best brains to the UAE community in a way that benefits the country's development and prosperity.
However, those foreigners cannot apply for UAE residence; they must be nominated by the UAE monarchy or authorities, and the country's government will make the final decision. The modification in the law, according to Vice-President and Prime Minister Sheikh Mohammed bin Rashid Al Maktoum, intends to recruit talents who contribute to the development of the country.
Foreigners and selected professions, such as "investors, doctors, specialists, innovators, scientists, talents, intellectuals, artists, and their families, would be offered the UAE passport, which is regarded among the best in the world in terms of mobility.
While currently limited in breadth and uncertain in detail, the path to citizenship for expatriates is a game-changing breakthrough for the future. The disclosure has broken down a previously taboo issue and will, in the long run, inspire additional investment in the UAE. However, this is more of a welfare narrative than a driver of economic growth in the medium run.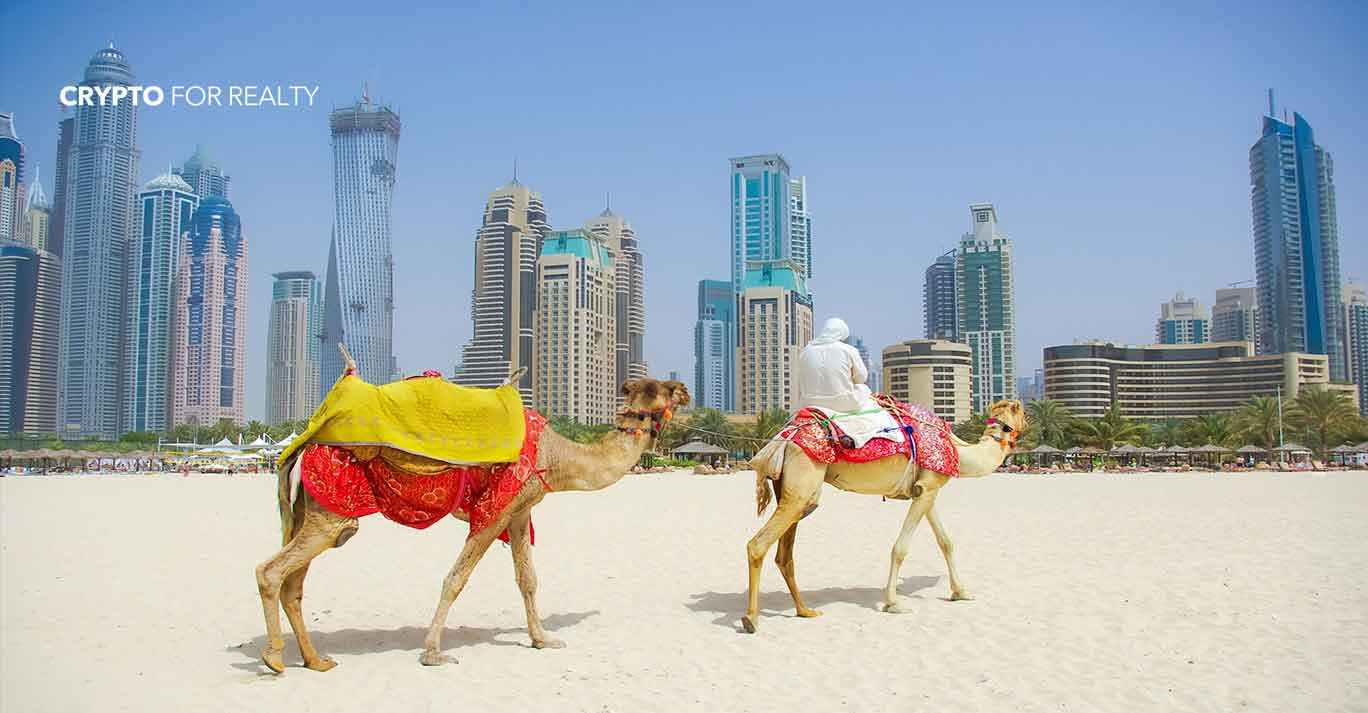 UAE Citizenship by Investment or Talent Requirements
To qualify for UAE citizenship through an investment scheme, there is no need to apply. Candidates are chosen by executive councils, sovereigns, crown princes' courts, and the cabinet. If you work in one of the following fields, you are a strong candidate for a particular talent:
Artist
Author
Scientist
Doctor
Engineer
The modified law allows certain groups of expats in the UAE to apply for citizenship and passports. These are some of them:
Those who own particular properties in the United Arab Emirates as an investment.
Doctors, scientists, and engineers who have worked in the field for more than ten years.
Artists and intellectuals of international renown.
Investors who own at least one patent that has been certified by the UAE.
Furthermore, you can enroll your spouse and dependent children in the program, making the deal much more appealing.
Citizenship in the United Arab Emirates has a number of advantages, one of which is the ability to invest. Many people are probably unaware, yet there are numerous advantages to being a UAE citizen. When you qualify, you can take advantage of the following major benefits:
Work, Live, and Study
The UAE citizenship permits you to live and work in the UAE in a variety of sectors, as well as start your own business or study there. For those willing to put forth the work, UAE citizenship provides all of these benefits.
Family Meet Up
After their application has been accepted, all applicants can enrol their wives and children in the programme. This means that your family will be reunited regardless of where you decide to go to the UAE. This is one of the wisest decisions the UAE government has taken in terms of appealing to moral ideals and ensuring that the UAE does everything possible to make life simpler for its new citizens.
Assets can be registered without any limits: 
When a foreigner transfers to a new nation, they usually face a lot of obstacles when it comes to registering their assets, but this is not the case in the UAE. They have complete autonomy over how they live their lives and can register any assets they desire on their behalf without being bothered.
In the United Arab Emirates, you can open a bank account and form a company:
Countries are generally wary of foreigners opening bank accounts in their native nation, similar to the dilemma outlined above. This is mostly owing to money laundering issues that have plagued the world in recent years; nevertheless, the UAE isn't asking for too much.
Since you are now a UAE citizen, you can open a UAE bank account after completing a thorough background check.
Access to 167 countries without the need for a visa:
One of the major advantages of having a UAE passport is the ability to travel to 167 countries without a visa.
Citizenship in the United Arab Emirates has tax implications:
The United Arab Emirates has provided all of its inhabitants with a unique and well-known tax structure. Individuals are not subject to income tax and are not required to file a tax return. It's a simple, open field, which is ideal for individuals who enjoy this type of setting.
The United Arab Emirates offers dual citizenship to its people:
Dual citizenship was originally frowned upon in the UAE, however the country's laws and regulations have evolved over time. People who have been granted UAE citizenship can keep their current citizenship under the new laws. Before applying for citizenship in the UAE, you will require a permit from your home country.
Investments can be used as an alternative to UAE citizenship. Many European countries have their own programmes for citizenship or residency. Anyone who meets the program's qualifications is eligible to apply.
Some of the most prestigious residence or citizenship-by-investment programmes are as follows:
1. UAE's Golden Visa
2018's tremendous achievements also included UAE's long-term VISA policy. A UAE Golden Visa system for long-term with the main objective of making UAE an ideal place for investors to do their businesses. So if you are an investor looking to settling in UAE and having the finest selection of Dubai properties then you are at the right place. Our team of professional experts will guide you through the whole process with convenience and ease and make your dream of living in the UAE come true.
2. Portugal Visa
This programme allows people to make a qualified investment in Portugal in exchange for a residency visa. This programme permits you and your family to live, work, and study in Portugal, as well as travel freely throughout the Schengen area. As a result, by the end of the five-year period, it is feasible to obtain Portuguese citizenship.
3. Spain Golden Visa
The golden visa for Spain, which was introduced in 2013, allows foreigners to live in Spain and earn citizenship in exchange for making investments in the country. Visa-free travel between Schengen nations is available to you and your family. In addition, you have the freedom to work and reside wherever you wish in Spain.
4. Greece Golden Visa
The golden visa for Greece is one of the most affordable and popular programmes; all EU and non-EU citizens are eligible to apply for this programme, which is also known as the permanent residency programme in Greece. Living and visiting in Greece can be advantageous.
5. Turkish Citizenship
The Turkish Citizenship Program is the last on the list, and it is easily obtained even by individuals who make big real estate investments worth more than $ 250,000. This is possibly the simplest and most expedient method of obtaining citizenship and exercising the rights of the country in issue.