The rise of Luxury staycations in Dubai post COVID-19- WHY's and Future outlook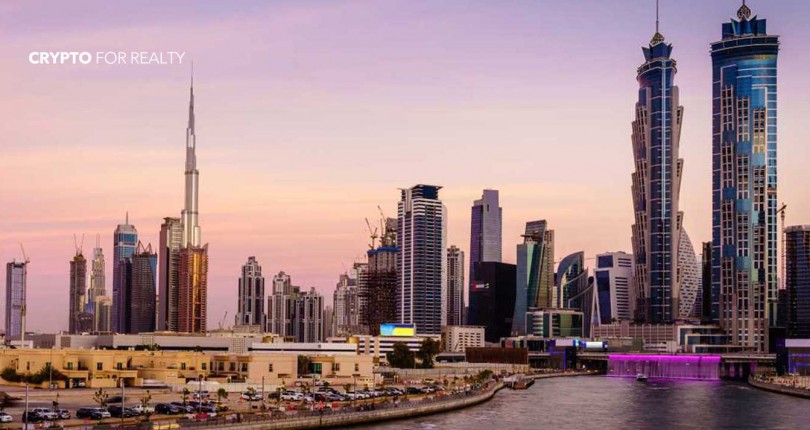 Coronavirus has certainly descended the world into darkness but there are some rays of light penetrating through it as well. These beams are in the form of the boost to entrepruenial culture in the region and an unusual shift towards local staycations. In case of Dubai, the past year saw an amazing rise in luxury staycations.
This was mainly because the lockdown forced the people to stay indoors and restricted them from travelling out of the region. Therefore, to break the monotony, they travel within the city and enjoy the services of these luxury staycations in Dubai.
The rise of luxury staycations in Dubai post COVID-19 has surely been amazing after the lockdown was lifted and these luxury service providers realized this in time. Therefore, these staycations worked rigorously to cater to all the needs of their guests keeping the SOP's guidelines in mind. Their ultimate goal was to provide an experience of comfort and opulence along with an effort to change the scenario for the guests.
But first let us put light on what are these staycations?
Staycation is a holiday spent in one's home country rather than abroad, or one spent at home involving leisure activities and trips to local attractions.
On the basis of this definition, let's highlight the Why's of the rise of luxury staycations in Dubai.
Unforeseen rise of Luxury Staycations in Dubai post COVID-19
1. To Break the Monotony of routine.
As mentioned above, the unpredictable rise in luxury staycations in Dubai post COVID-19 solely came out as a result of boring routine. The lockdown-induced routine forced the people to sit at home and even work from home. There was a complete restriction of going out of the residential premises due to the fear of catching the virus.
This made the people bored, lethargic and lonely as the nature and the outside world both; had closed its doors for them. Therefore, as soon as the lockdown was lifted, people wanted to get out for a change. This is the reason they turned towards Luxury staycations for their rescue. Hotels and apartments offering staycation services proved to be the best with reference at dispensing their luxury services and providing state-of-the-art set up to its guests.
Many hotels in Dubai have also come up with the concept of "workation". This includes a serene work set-up which allows the person to work uninterruptedly, with high-speed internet while having all the perks of a vacation. A huge bend is towards luxury apartments with Jacuzzis and other modern amenities.
2. To Relax and Rejuvenate
The rise in luxury staycations in Dubai after pandemic-induced lockdown has brought a sense of new purpose in terms of travelling. Mostly people travel because they want to get a break from their daily lives. But an add on in this regard is the clause of Relaxation and Rejuvenation.
The Coronavirus and its globally negative impacts have put all of us in an ultimate state of exhaustion and depression. Therefore, to calm the nerves and to relax a bit, staycations seem a feasible option as the long-distance traveling still poise a potential threat of catching the virus.
This is the reason that people turn towards these luxury staycations to get those much required shots of relaxation and rejuvenation.
3. For Mindfulness
A recent article in the euronews.com stated that people's preferences have altered completely in terms of what they want out of travelling. To admire hotels and trying out new cuisines of a place unknown are now shifted to the end of the list. The corona virus outbreak has forced to think people differently and change their set of priorities. Therefore, today people want to travel to attain mindfulness. Our readers must be thinking that how a staycation can provide mindfulness in this regard? The answer to their brewing curiosity is that Dubai's staycations are not only a model of luxury but they also deliver serenity, comfort and keep the natural elements alive in their model.
Therefore, people find themselves booking staycations because it allows them to unwind and be mindful of their life which allows them to have a better outlook on their lives.
The future of Luxury staycations in Dubai
The future of luxury staycations is bright and will see a continuous surge in its booking and growth altogether. These staycations provided a great boost to Dubai's hospitality sector. A trend of travelling with purpose has arrived on the scene and luxury staycations might introduce new projects of learning new skills that contribute to sustainability and development of all the sectors. Also, there is a necessary need for keeping the hygiene element constant and vital in all the staycations. The styles have been completely revamped and the new designs are in sync with all the safety guidelines. Therefore, the prospect of vacationing in the city with all the safety guidelines is a prize catch for anyone who wishes to travel and take a break.
Also, an insight from Luxury travel-writer Sabi Phagura concludes that different types of lockdown around the globe has brought some uncertainty in the travel industry but it keeps finding its balance in the form of trends like staycations and workations.
Also, the surprising rise in staycations in Dubai post COVID-19 brings in the locals and this provides a strong foundation to connect and form their local fan base.
So the rise in luxury staycations in Dubai post COVID-19 is a positive outcome of all the chaos spread by the virus. It is a factor of enhancement and boost for Dubai's tourism and hospitality sector and in turn, stands vital in uplifting the economy.
Here's a list consisting of Dubai's top luxury staycations to book in 2021.
Atlantis, the Palm
JA Hatta Fort Hotel
Marriot Marquis Dubai
Kempinski Hotel, Mall of the Emirates
Al Maha; Luxury collection Desert resort and spa
With sun, sand dunes and beautiful Gulf waters, there is a complete package of home-vacation in the form of these luxury staycations in Dubai.
Now you can invest your Bitcoin Cryptocurrency in Dubai Real Estate
At CryptoForRealty, we make client satisfaction our ultimate mission. Our team is ready to help them and guide them at every stage in this regard. We work tirelessly to deliver the best experience in property dealing and property management in Dubai so this step is just one of the many efforts we undertake to make our client's tasks easy.
Invest in real estate with cryptocurrency. You can buy Dubai property with Bitcoin, Ethereum, Xrp and other cryptocurrency. Our company consists of professionals with over 30 years of experience. We provide our clients with a full range of quality services including property management, asset management, investment consulting, and housing sale or lease. We cover residential, commercial, and leasing assets. Let's maximize your return on investment together!