What is NFT's and Crypto Art – The Future of Real Estate Dubai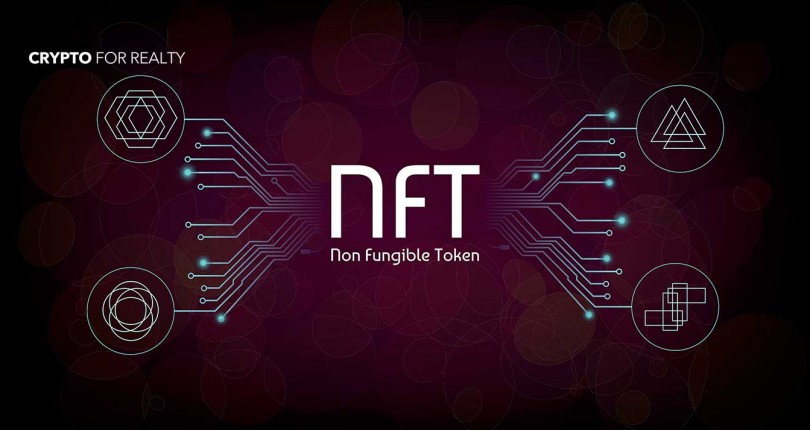 Two days ago we heard the news of the digital art getting sold for $6.6 million dollars and getting termed as the most expensive digital art sale ever. Having said that, a question on the ever-ambiguous NFT's in the crypto world and its relationship with crypto art arises. Therefore, today this blog will give you a complete guide on NFT's and how it is used in selling crypto art.
What is NFT?
NFT stand for non-fungible token. "Non-fungible" means that the item is unique and can't be replaced with something else. It is very much like Bitcoin but the difference lies in the trading nature. This means that with Bitcoins, you will get the same thing in return that will represent real money at a varying market value. NFT's in this regard are unique. For instance, a piece of art can exist anywhere; be it your mobile or laptop. After that it can be seen, screen-shotted and downloaded by anyone online as it is the part of public web now.
But the deeper concept of NFT's and crypto art is in the concept of agreed-upon value and ownership. This means that no matter who downloads, scree-shots or hangs up that piece of that, a selected view can have its actual ownership, and this is what NFT's are all about. These digital assets are a further extension of the cryptocurrency wallets and have become quite news in the past three months. Just like crypto world operates, NFT's ownership is recorded on a blockchain.
On the other hand, crypto art is a niche genre of artistic work which relies on blockchain technology for the prime purpose of selling, buying and collecting digital artworks in a decentralized manner.
Since NFT's are non-fungible tokens, one needs a digital market place to create, sell and buy these tokens. For this purpose there are websites that use blockchain technology for buying and selling digital goods. The most popular among these sites is; Nifty Gateway, which was founded by Duncan Foster in 2018. Other websites like these include, MakersPlace and SuperRare.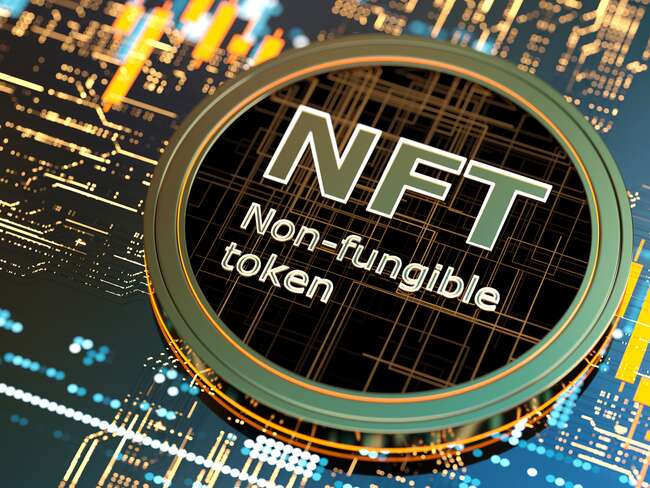 How to Buy NFT's?
There is a variety of web market-places where NFT's can be bought and sold. Names like Nifty Gateway, MakersPlace, SuperRare, OpenSea, Decentraland, and Rarible are popular in the NFT's world. NBA Top Shot is also handful in highlighting collectibles like these.
Yellow Heart is also an example of NFT web-marketplace which is music-centric in its functional framework. It also guarantees authenticity of concert tickets and prevents scalping through blockchain's unmatched services in this regard.
How to Make and Sell NFT's?
To make and sell NFT's is quite easy. Select a NFT market-website and present your digital artwork or any other form of content as an NFT. It will be thereby, visible to the world and can be bought and traded with easily.
Current Craze of NFT
The current hype of non-fungible tokens is quite real as we saw a digital art-piece being sold for $6 million as an NFT. Following this, NFT's have taken over Bitcoin, Litecoin and other potential cryptocurrencies on Google. This means that there are more NFT-related search queries on Google than the actual cryptocurrencies and the trend will continue to grow. The data from Google shows that NFT's have still a long way to go as they are well behind cardano (ADA) and Binance Coin (BNB) but they are slowly gaining their speed up around both these tokens. Furthermore, NFT's are also hand-in-hand with searches related to Dogecoin- the breakthrough token if the year in the world of Crypto.
Why NFT's are a Good Investment?
Buying and selling an NFT is somewhat a good investment according to crypto analysts. Here's why; the analysts say that it is hard to compare NFT's with physical artworks but in time, they will gain value and potential. They also stated that we live in a world where one bitcoin is worth more than $50,000.
Therefore, it is a potential platform for investment if one wants a break from earning through traditional modes and trying something unique and challenging. In any case, it is advised that you do your homework, because the world of crypto is volatile and there are new trends every now and then. So always do your homework and invest wisely.
Will Real Estate also Embrace NFT's in the Future?
With the breakthrough of technology and innovation, it is predictable that real estate will also adapt to the workings of NFT or will embrace it completely depending on the time's needs. Buying real estate with cryptocurrency was thought impossible twenty years back but today it is a fully developed area of operation which is constantly growing and expanding.
A report from Reuters tells in this regard that NFT's can be sold in exchange for fiat money too. Furthermore, NFT's framework is supported by Ethereum blockchain usually, and that is why they can be used for buying real estate eventually as the payment can be done in Ethers. But that is still a thought and we are waiting for the next breakthrough over here.
How an NFT-Blockchain can help Global Real Estate?
Since the whole platform is decentralized, investors would want the facility of a virtual market-space and market-place where they can easily get the info about:
Number of transactions
Sales figures
Sales records
Listings and more data related to real estate.
Therefore, the chances of increase in global liquidity of digital goods are even more with recent NFT's craze and most probably, people will be buying real estate with NFT's like they are doing with cryptocurrencies.
Invest your Cryptocurrency in Dubai Real Estate
At CryptoForRealty, we make client satisfaction our ultimate mission. Our team is ready to help them and guide them at every stage in this regard. We work tirelessly to deliver the best experience in property dealing and property management in Dubai so this step is just one of the many efforts we undertake to make our client's tasks easy.
Invest in real estate with cryptocurrency. You can buy Dubai property with Bitcoin, Ethereum, Xrp and other cryptocurrency. Our company consists of professionals with over 30 years of experience. We provide our clients with a full range of quality services including property management, asset management, investment consulting, and housing sale or lease. We cover residential, commercial, and leasing assets. Let's maximize your return on investment together!